Where culturally-responsive psychologists are trained
Our mission:
To promote the wellbeing of people of the global majority by addressing barriers to live well in our communities through research and intervention.
Our vision:
For wellness and health to permeate our communities and for the alleviation of suffering.
Perfectionism
Perfectionism and its correlates to wellbeing and mental health
Stigma
Addressing mental health disparities among minority populations
Cross-cultural psychology
Asian/Asian American psychology and cross-cultural psychology
Community-based clinical trials
Community-based clinical trials of mindfulness-based or compassion-focused interventions
Specific Research Questions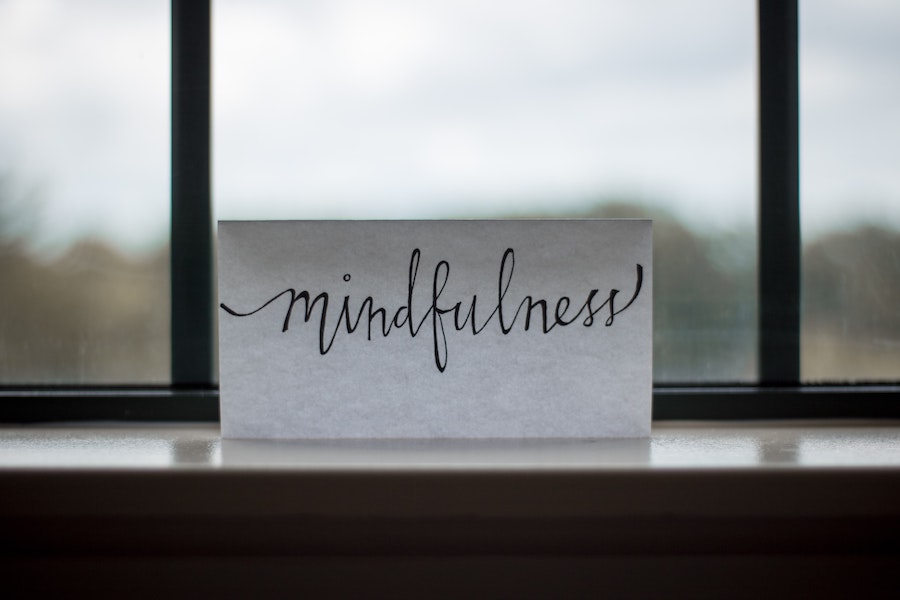 Mindfulness-based / Compassion-focused Intervention
Do mindfulness-based or compassion-focused interventions decrease maladaptive perfectionism and academic anxiety among first-generation college students?
Cultural Identity
What are the effects of stigma on well-being for Asian Americans?
Current Research Projects
* Denotes current or future opportunity to add measures and constructs
Dr. Joel Jin is an assistant professor of clinical psychology at Seattle Pacific University (SPU). At SPU's clinical psychology PhD program, he teaches graduate courses on foundational clinical interventions for psychotherapy, brief psychodynamic therapy, psychopathology, psychological assessment, and understanding cultural differences and diversity.
In collaboration with his lab and colleagues, Dr. Jin conducts research on the impact of perfectionism and stigma on mental health and wellbeing. His research team tests how mindfulness-based and compassion-focused interventions can help students of the global majority thrive. His previous work has been published in scientific journals including the American Behavioral Scientist, Journal of Abnormal Child Psychology, Frontiers in Psychology, and Mindfulness.
Dr. Jin completed his BS in psychology, neuroscience, and behavior at McMaster University in Hamilton, Canada. Then he obtained his MA in psychology and a PhD in clinical psychology from Fuller's School of Psychology (APA-accredited) in Pasadena, CA. He completed his pre-doctoral internship at Pine Rest Christian Mental Health Services (APA-accredited) in Grand Rapids, MI. In addition, he received his MA in theology and ministry from Fuller Theological Seminary.
Trevor entered the Clinical Psychology PhD program at Seattle Pacific University in September of 2019. He obtained his master's of science in psychological science in 2021. He received his undergraduate degree in psychology from Seattle University and has been living in the Seattle area for about six years. Trevor is originally from Hawaii and has many different research and clinical interests related to his home state. These interests include Asian American psychology, mental health training, access to care and community health, and mindfulness-based interventions.
His favorite thing about Seattle is that it has an amazing food scene. As a result he struggle to stay in shape most of the time. His go to take out spots are Kauai Family Kitchen, Betsutenjin, Tacos Chukis, Ivar's, and Lost Lake Diner to name a few. Overall, Trevor really enjoys the general atmosphere that Seattle promotes in terms of food culture and hanging out. Additionally, Trevor enjoys how close to nature the Seattle area is to the rest of Washington and regularly goes outside of the Seattle area to go on hikes or visit various lakes and rivers.
Elizabeth is a doctoral student in the Clinical Psychology PhD program at Seattle Pacific University under the mentorship of Dr. Joel Jin. Her research interests include mindfulness-based interventions and culturally adapted interventions for racial and ethnic minorities and sexual and gender minorities.
Before starting at SPU in 2020, Elizabeth worked as a research assistant in New York University's Family and Children Experiencing Success lab under Dr. Anil Chacko. Her clinical experiences include Montefiore Medical Center's outpatient substance abuse treatment program, BOOM!Health, and the New York State Office of Mental Health. Elizabeth is a licensed mental health counselor associate in the state of Washington. Elizabeth graduated cum laude with a B.A. in Creative Writing from Hunter College and earned her M.A. in Counseling for Mental Health and Wellness and LGBT Health, Education, and Social Services from New York University.
As a Seattle transplant and avid hiker, Elizabeth enjoys the beautiful mountainscapes Washington has to offer and hopes to climb Mt. Rainer by the time she earns her Ph.D. Her go-to takeout spot is Annapurna Café in Capitol Hill.
Cory started the Clinical Psychology PhD program at Seattle Pacific University in fall of 2020. She moved out to Seattle from Moorhead, Minnesota, but grew up in Fargo, North Dakota. She received her undergraduate degree at Minnesota State University, Moorhead in both Psychology and Spanish. Her primary research interests are minority population studies that focus on how to build helpful interventions. Cory also enjoys research that explores the relationship between student athletes and mental health. She would love to work with athletes some day on improving their mental health to assist in athletic performance. Additionally, Cory would love to work with individuals on facilitating conversations about racism in the United States in a way that helps people see ways they can help in their day-to-day lives.
Cory has loved living in Seattle! It is so different from Fargo, ND. There is no shortage of diverse food spots and great parks. Her go to take out is Greek food or Caribbean food. There is a great place in Wallingford for Caribbean food called Bongos! Cory would recommend the black bean burger and getting an order of the fried plantains. She also enjoys the parks in the area for running and biking. They are so beautiful and spacious. Gas Works has been her favorite spot. It has such a great view of the downtown area across the water.
Madi is a Pacific Northwesterner through and through, having been born and raised in western Washington (and never planning to leave!). She started in the Clinical Psychology PhD program at Seattle Pacific University in fall 2020. Madi graduated magna cum laude from Pacific Lutheran University in spring 2020 with her Bachelor of Arts in Psychology, with minors in Women's & Gender Studies and Holocaust & Genocide Studies.
Prior to starting at SPU, Madi worked as the lead research assistant on the Patient Centered Outcomes Research Institute funded Trauma Focused Care on Campuses project under Dr. Tiffany Artime. She obtained clinical experience through work at Pacific Lutheran University's Couple and Family Therapy Center.
Madi has a multitude of research interests including trauma psychology, military psychology, perfectionism, and mindfulness, to name a few. She is focused on serving marginalized communities such as LGBTQ+ folks and racial and ethnic minorities, both in research and clinical practice.
As a musician and devourer of music, Madi loves Seattle's many concert venues. She also adores the historic architecture and plentiful evergreen trees. Her go-to takeout spot is Mizu Japanese Steakhouse in her home city of Covington.
Melissa-Ann is a first-generation doctoral student from Los Angeles, California. She began her graduate studies at Seattle Pacific University in the fall of 2021 where she is pursuing a PhD in clinical psychology under the mentorship of Dr. Joel Jin.
Melissa-Ann earned her undergraduate degree in psychology with a minor in statistics from California State University, Monterey Bay (CSUMB). There, she worked as an Undergraduate Researcher and Koret Scholar under Dr. Jennifer Lovell in her Health and Wellness Lab. At CSUMB, Melissa-Ann graduated magna cum laude with distinction in major and was awarded the Provost Award for Exemplary Academic Achievement.
Melissa-Ann is passionate about mental health and wellness, the advancement of culturally competent psychotherapy interventions, and developmental factors associated with health disparities among ethnic and minority groups like people with first-generation status, adolescents, and low-income communities.
In her free time, Melissa-Ann enjoys staying active through yoga, pilates, and running. She is looking forward to moving to Seattle where she hopes to discover new hiking trails, meet new friends, and explore all the city has to offer.
Emi Ichimura began graduate studies at Seattle Pacific University in the fall of 2021. She has lived in California all her life–grew up in Fremont and moved to the Los Angeles area for her undergraduate education. In May of 2021, she received her Bachelors of Arts in Psychology from Azusa Pacific University.
Emi is interested in aiding the growth of psychology within Asian or Asian American populations. Specifically, she wants to work with adults suffering from social isolation in Japan and either offer opportunities for companionship/therapy or develop research to furnish the developing field of psychology in the area.
While she worked on her Bachelor's Degree, she engaged with minority individuals as a Conflict Resolution Specialist and Team Supervisor for the Asian Pacific American Dispute Resolution Center. In addition, she conducted research at APU on several different topics, including racial microaggressions, the relationship between suicidality and faith, and trauma interventions for victims of the 2011 Tohoku Earthquake. She presented a poster for the 2021 Division 45 Conference at the University of Michigan on her research about how humility and forgiveness correlate with resilience among BIPOC participants. With this degree, she hopes to continue studying concepts of shame, face loss, and social isolation and practice therapy that is effective cross-culturally.
In her free time, she loves to go on picnics or day trips with good company. She loves to play Kendo, dance, and lift to balance out her poor habits as a fellow foodie. Some of her favorite places to visit include Bernal Heights in San Francisco, University Avenue in Palo Alto, and San Diego after a long drive on the Pacific Coast Highway.
Frequently Asked Questions
Want More Information?
Please feel free to email Dr. Jin ([email protected]) with any questions not answered during Interview Day.
Greenway, T. S., Jin, J., Shepherd, A. M., & Schnitker, S. A. (2019). Beyond the Liberal-Conservative binary: A latent profile analysis of Moral Foundations Questionnaire responses from a Christian sample. American Behavioral Scientist, 1-27.
Fung, J., Kim, J. J., Jin, J., Chen, G., Bear, L., & Lau, A. S. (2018). A randomized trial evaluating school-based mindfulness intervention for ethnic minority youth: Exploring mediators and moderators of intervention effects. Journal of Abnormal Child Psychology, 1-19.
Fung, J., Kim, J.J., Jin, J., Wu, Q., Fang, C., & Lau, A.S. (2017). Perceived social change, parental control, and family relations: A comparison of Chinese families in Hong Kong, mainland China, and the United States. Frontiers in Psychology, 8, 1671.
Fung, J., Guo, S., Jin, J., Bear, L., & Lau, A. (2016). A pilot randomized trial evaluating school-based mindfulness intervention for ethnic minority youth. Mindfulness, 7, 819-828.
Fung, J., Fung, W., Jin, J., Rosales, A., & Pettit, R. (revise & resubmit). The role of implicit and explicit attitudes toward the poor in donation choices.
Jin, J., Wang, K., & Fung, J. (in prep). Types and implications of perfectionism among first-generation college students.
Each year, RVT members are expected to be first authors & co-authors on paper and posters presentations at regional, national, and international conferences. Conferences we will regularly attend include:
Regional: Western Psychological Association
National: American Psychological Association; Division 36 mid-year; Asian American Psychological Association
Taone, T. & Jin, J. (2020). Mindfulness-Based Interventions for Ethnic Minority Youth: A Systematic Literature Review. Poster session to be presented at the annual Western Psychological Association, San Francisco, CA.
Jin, J. (2020). Classroom as Attachment-Oriented, Affect-Focused, and Anxiety-Regulating. Poster session to be presented at the annual Western Psychological Association, San Francisco, CA.
Jin, J. (2020). Expressing Pain Through Psalms of Disorientation: Reducing Centralized Pain From a Christian Perspective Based on Principles from ISTDP. Symposium session to be presented at the annual mid-year conference of Division 36, Denver, CO.